The Riviera Maya is simply magnificent. However, there are certain periods when there is more seaweed on the beaches but do not be discouraged because there is so much to see and do! Rent a car, go out, discover, enjoy !! Here are some ideas…
---
Go to an island like Isla Mujeres, this beautiful little island in front of Cancun never has algae on playa Norte. Many people who ride a golf cart, you can rent one upon arriving and explore the place. There are lots of nice little restaurants, shops and wonderful beaches to discover.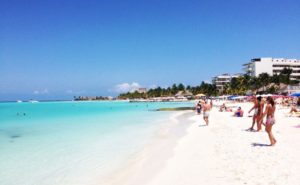 ---
Visit Holbox, another quiet little island, not yet well known but which will soon be a destination of choice. There are no cars on the island only golf carts. The beaches are paradisiac and without algae, it is an ideal place to rest. About 1 hour and a half from Playa del Carmen.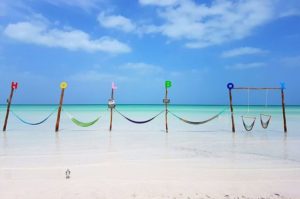 ---
Take the opportunity to go to the Muyil canal and let yourself float in a magnificent natural canal from one lagoon to another. I love this activity! Muyil is located in the Sian Kaan Nature Reserve.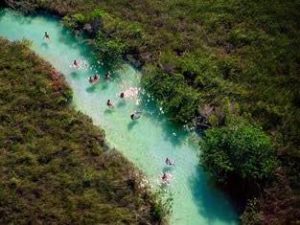 ---
Visit a cenote. A cenote is something that is unique to our region. There are over 10,000 cenotes in the state of Quintana Roo. These are natural caves carved out of limestone and this has created freshwater pools with crystal clear water. Some of them are open and some are in caves. They are all different.
Top 7 Cenote to See near Playa del Carmen
---
Enjoy the swimming pool on one of our many hotel roofs with public swimming pool.  Top 7 Public Rooftops in Playa del Carmen
---
Go see an ancient Mayan ruin. There are several good places to choose from such as the famous Chichen Itza, Coba and Tulum. There are also smaller and lesser known ones like Chacchoben and Ek Balam.
Top 5 Mayan ruins in the Riviera Maya
---
Get away from Bacalar and its freshwater lagoon! What can we say about this magnificent lagoon, except that it is probably one of the most beautiful bodies of water in Mexico and perhaps on the continent? Its tones change from turquoise blue to emerald green or from sky blue to electric blue depending on the depth or the time of day. This particularity gave it the name of "Lagoon with seven colors". A beautiful, peaceful and warm place. Bacalar is about 3 hours from Playa del Carmen by car.
---
Visit one of the large eco parks nearby. There are three large parks all owned by the same company, Xplor, Xcaret, Xenses and Xel-ha. Everyone is different and has something to offer for everyone. It could be a difficult choice to choose between them because they are all good. If you're here for a week, you might have the chance to go to just one or maybe two.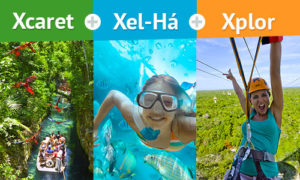 ---
Go snorkeling or scuba diving on the largest coral reef barrier on the American continent and the 2nd in the world located on the island of Cozumel just opposite Playa del Carmen.
---
Get out of the city and discover the culture of a Mayan village.
---
Las Coloradas, a picture is worth a thousand words.
---
And even more… Here is the list of activities to do in the region.  Activities and excursions Playa del Carmen, Riviera Maya
For more info you can contact me, it will be my pleasure to help you!